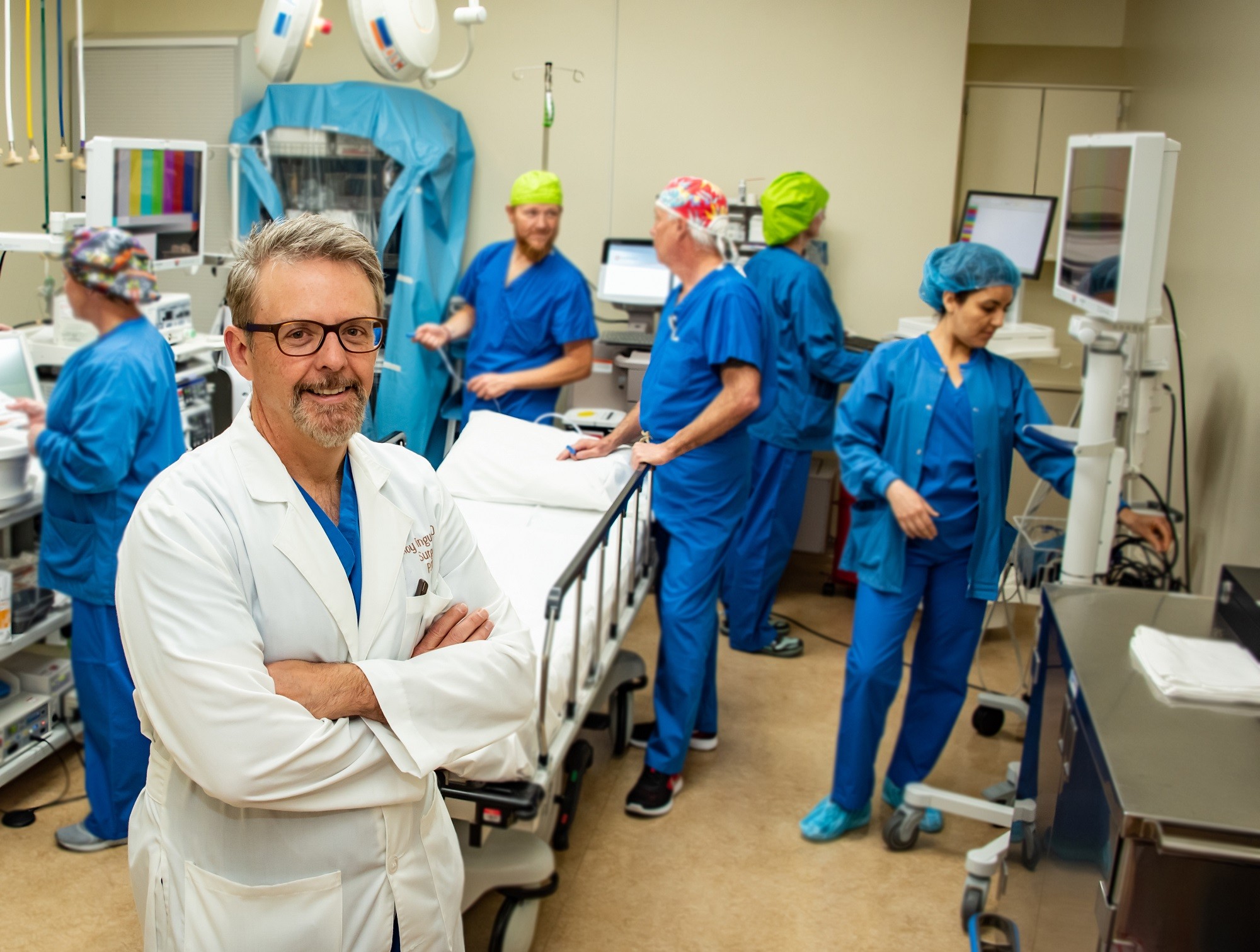 General Surgery
Pagosa Springs Medical Center experienced surgical team offers general surgical care for patients who have suffered traumatic injuries or who have been diagnosed with cancer or other illnesses. PSMC's surgery team works in conjunction with the patient's primary care physicians and other specialists. PSMC has 2 operating rooms outfitted with state-of-the-art surgical and diagnostic equipment. Other surgical services include orthopedic and ophthalmologic surgery.
Breast surgery including cancer surgery
Circumcisions
Colon and small bowel surgery including cancers
Colonoscopy, diagnostic and screening
Detection and treatment of conditions:
– Abscesses
– Fissures
– Hemorrhoids
– Pilonidal cysts
– Skin lesions, moles, and cancers including melanoma skin cancer
– Gastrointestinal endoscopy (EGD):
– Biopsies
– Polypectomies
Hernia repairs
Infusion ports for chemotherapy
Lymph node removal
Laparoscopic appendectomy
Laparoscopic gallbladder surgery
This list of services is not exhaustive. A physician may provide additional services as necessitated for patient care and within the scope of care provided by the physician and PSMC.

Learn more about PSMC's general surgery team here.
Meet Our Doctors