PSMC's physicians, advanced practice providers, staff, board of directors, and volunteers work together to provide personal care to all residents and visitors regardless of ability to pay.
Pagosa Springs Medical Center Foundation, the fundraising arm of PSMC, supports the medical center by raising funds for services and medical equipment to meet the community's growing healthcare needs.
The medical center services consist of:
   – 24 hour, 7 days a week staffed Emergency Room and Hospital
   – Cancer Center
   – Cardiology
   – EMS/Ambulance
   – General Surgery
   – Infusion Therapy
   – Integrated Behavioral Health
   – Interventional Pain Management
   – Laboratory
   – Neurology
   – Orthopedic Surgery
   – Primary Care
   – Radiology
   – Telemedicine
   – Women's Health
Pagosa Springs Medical Center
First-Class Care Close to Home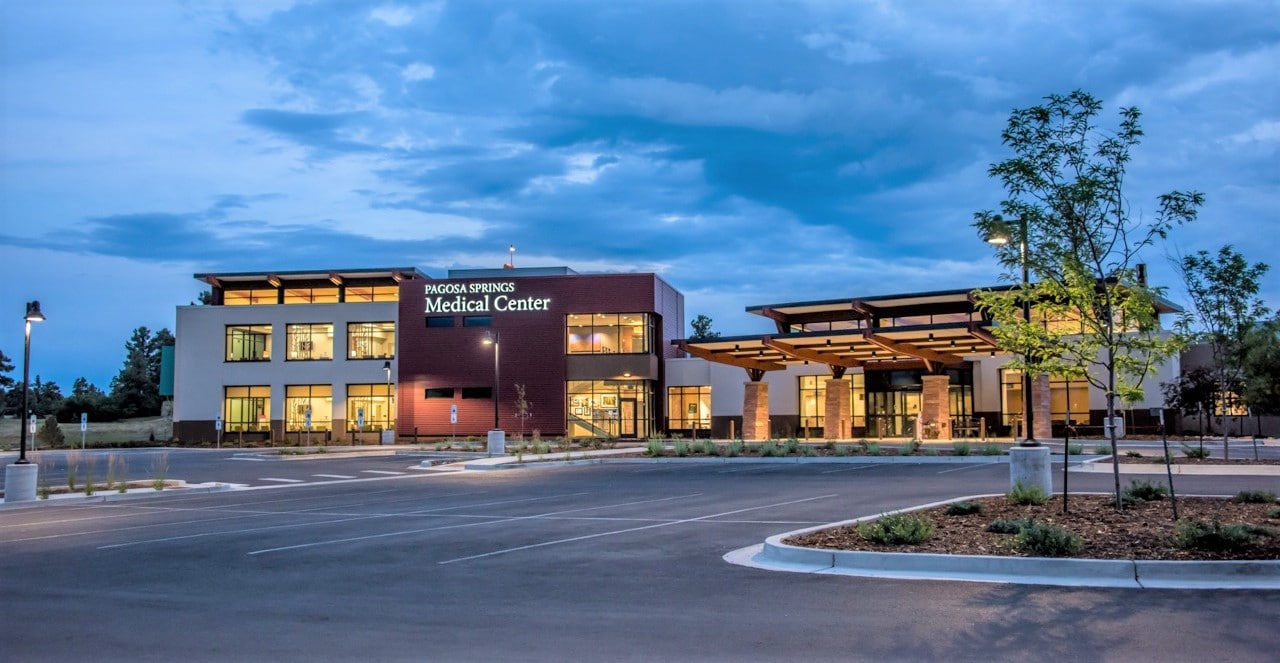 Pagosa Springs Medical Center (PSMC) is a critical access hospital, rural health clinic, and ambulance/emergency medical service located in Pagosa Springs, Colorado.
PSMC's Mission, Vision, and Values
Our mission is to provide quality, compassionate healthcare and wellness for each person we serve.
Our vision is to build an organization that has passion for doing the right thing for our patients every day.
Our values are:
Wholeness: We value the physical, spiritual, and emotional aspects of all.
Integrity: We strive for transparency, consistency, and clarity in our relationships.
Stewardship: We work to deliver the best value for our community's healthcare dollar.

Excellence

: We are focused on the best performance and outcome in all of our actions.

Respect

: We honor, in thought and action, the worth of our patients and employees.