About Me
Board Certified General Surgeon
| Year | Department | Position | Hospital |
| --- | --- | --- | --- |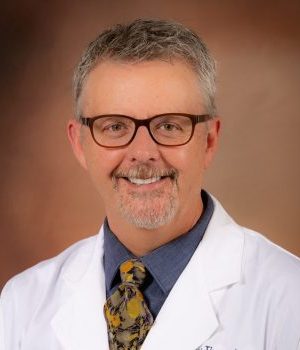 Medical Director of Trauma Program
Specialty Focus: General Surgery
Services
Breast surgery including cancer surgery
Circumcisions
Colon and small bowel surgery including cancers
Colonoscopy, diagnostic and screening
Detection and treatment of conditions:
– Abscesses
– Fissures
– Hemorrhoids
– Pilonidal cysts
– Skin lesions, moles, and cancers including melanoma skin cancer
– Gastrointestinal endoscopy (EGD)
– Biopsies
– Polypectomies
Hernia repairs
Infusion ports for chemotherapy
Lymph node removal
Laparoscopic appendectomy
Laparoscopic gallbladder surgery
This list of services is not exhaustive. A physician may provide additional services as necessitated for patient care and within the scope of care provided by the physician and PSMC.

Medical Education
Doctor of Medicine, University of North Dakota School of Medicine
Residency
General Surgery, University of North Dakota Department of Surgery
Board Certifications
Surgery
Practicing Since
1995
Philosophy of Care
I want to make my patients happy. I would like their experiences with me to be productive and worthwhile.