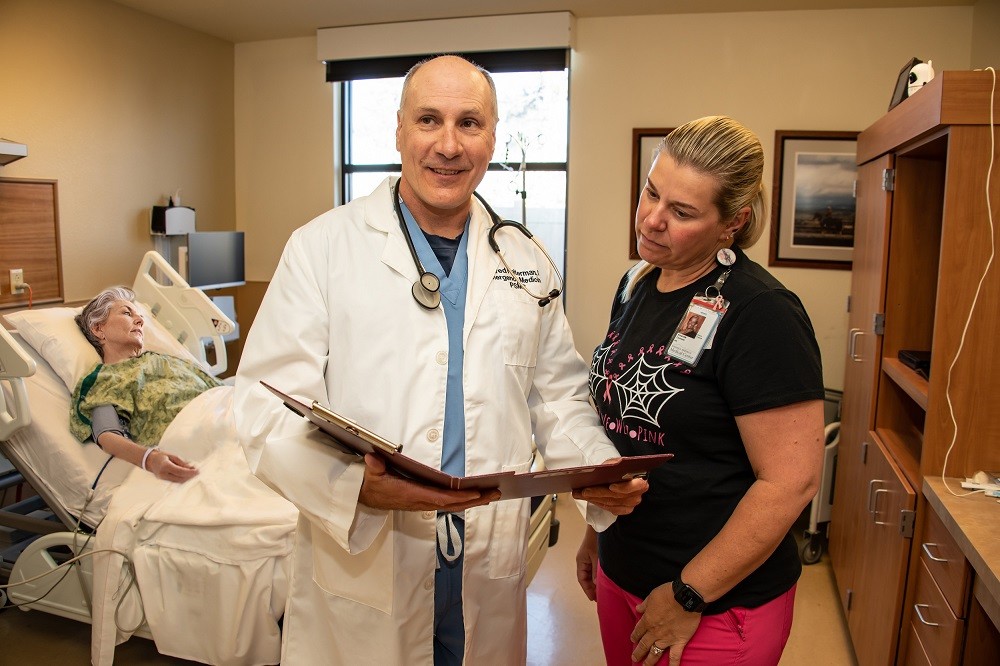 Hospital/Inpatient
Pagosa Springs Medical Center's hospital has 11 private patient rooms which are used to care for patients requiring hospitalization. PSMC's hospitalist physicians provide comprehensive health care for the duration of a patient's stay. Hospitalists coordinate care with other members of the hospital team, including specialist physicians, registered nurses and nursing assistants.
Coordinate care and care for patients admitted to the hospital
Order and evaluate diagnostic tests
Palliative care
Transition patient care to specialists and/or primary care doctors
This list of services is not exhaustive. A physician may provide additional services as necessitated for patient care and within the scope of care provided by the physician and PSMC.

Learn more about PSMC's hospital team here.
Meet Our Doctors