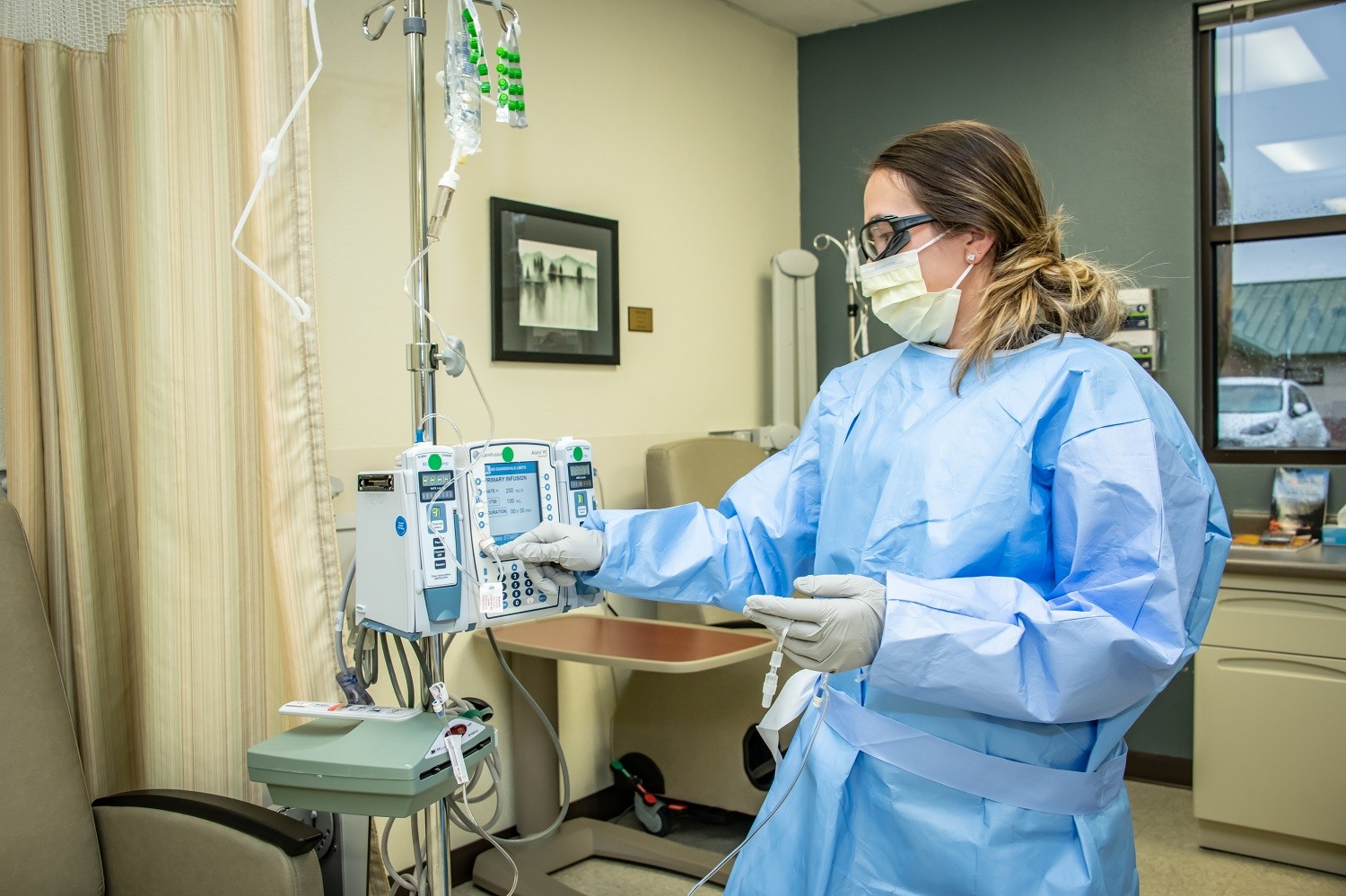 Infusion Services
Pagosa Springs Medical Center's infusion team works with primary care physicians and specialists to provide infusion treatments including intravenous, intravesicular and injectable therapies.
Antibiotics
Blood transfusion, including red blood cells or platelets
Chemotherapy
Complex biologicals
Immunotherapy
Injections (subcutaneous or intramuscular), including:
– Xolair
– Prolia
– Xgeva
– Cimzia
Intravenous Immunoglobulin Therapy (IVIG)
Intravenous (IV) infusions, including:
– Iron
– Remicade
– Orencia
– Rituxan
– Prolastin
– Entyvio
Therapeutic phlebotomy
Treatment of Conditions:
– Anemia
– Asthma
– Autoimmune disorders
– Cancer and blood disorders
– Crohn's disease
– Dermatological disorders
– Gastrointestinal disorders, including inflammatory bowel disease (IBD)
– Immune deficiencies
– Osteoporosis
– Psoriasis
– Rheumatoid arthritis
– Ulcerative colitis
Vascular access device care, including line flush and dressing changes
This list of services is not exhaustive. A physician may provide additional services as necessitated for patient care and within the scope of care provided by the physician and PSMC.

Learn more about PSMC's cancer center team here.
Meet Our Doctors