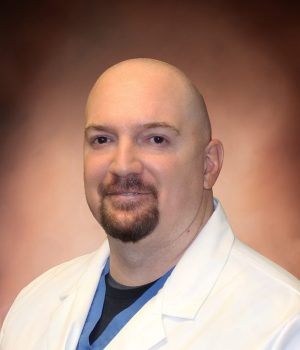 Interventional Pain Management
Specialty Focus: Anesthesia/Interventional Pain Management
Services
Detection and treatment of conditions:
   – Cervical, thoracic, and lumbar source of pain
   – Chronic headaches
   – Chronic knee pain
   – Facet disease
   – Herniated disc
   – Hip joint disorders
   – Myofascial pain
   – Pain from back surgery
   – Spinal stenosis
Epidural steroid injection
Facet joint injections
Genicular nerve block and ablation
Greater occipital nerve block
Medical branch block
Radiofrequency ablation
Trigger point injections
This list of services is not exhaustive. A physician may provide additional services as necessitated for patient care and within the scope of care provided by the physician and PSMC.
Medical Education
Master of Science in Nursing – Nurse Anesthesia, Barry University, Florida
Board Certifications
Certified Registered Nurse Anesthetist
Practicing Since
2003
Philosophy of Care
I listen to each patient to understand their individual issues and goals. Together we determine a plan that will give them the outcome to live their best life.