EMS/Ambulance
About EMS
PSMC is a leader in rural Emergency Medical Services (EMS) and serves as the sole 911 EMS ambulance provider for Archuleta County and portions of Hinsdale and Mineral Counties 24 hours a day, 7 days a week.
PSMC's EMS team specializes in extended patient care, spanning from the initial 911 response, to the delivery of patients to the emergency department for stabilization and hospital care. PSMC's EMS provides regional interfacility and medical patient transports to hospitals in Colorado and New Mexico. In addition to emergency response and transport services, PSMC's EMS staff provide education, training, and other support to the community. Working closely with local and regional emergency response partners, PSMC offers EMS services unmatched by other rural health providers.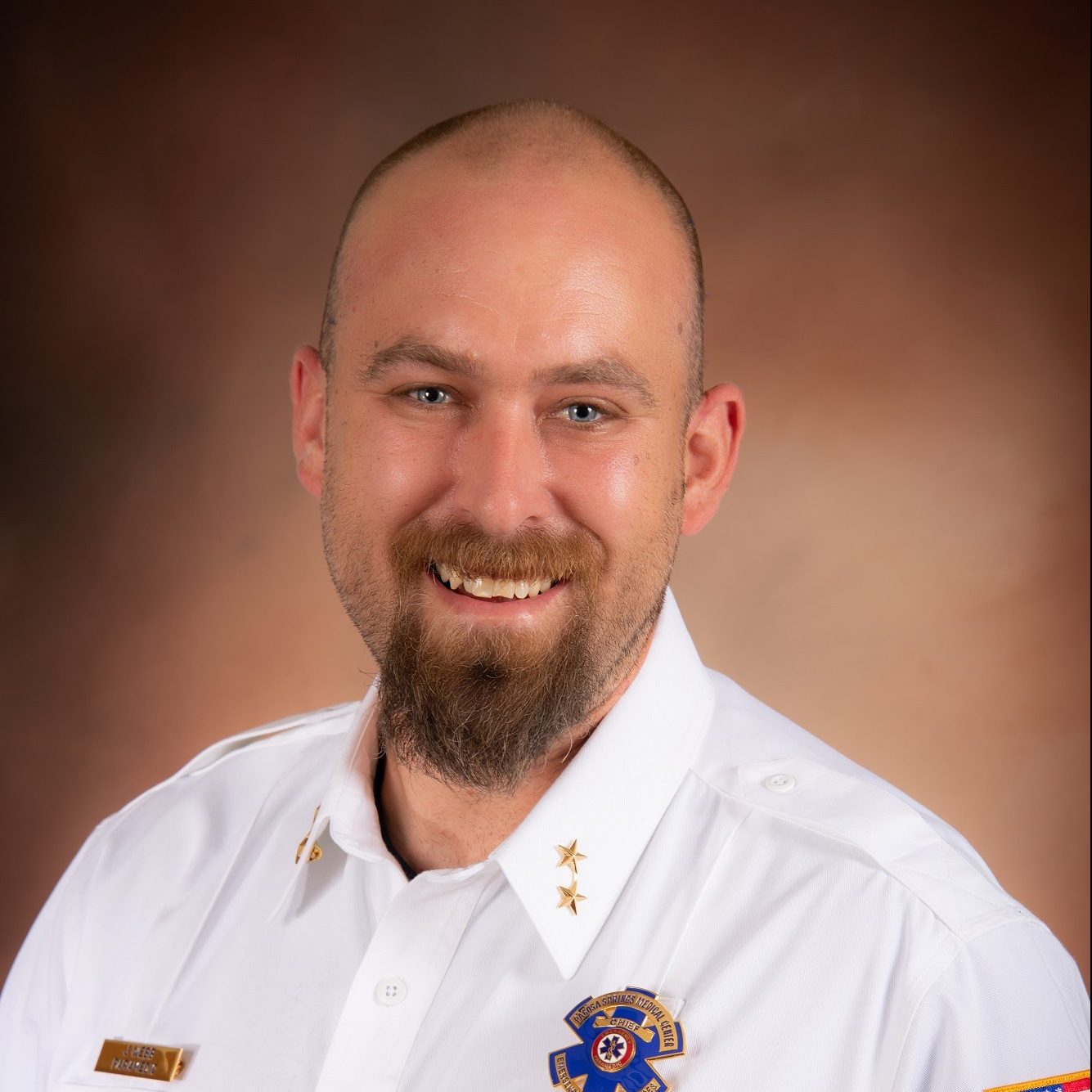 JASON WEBB
DIRECTOR OF EMS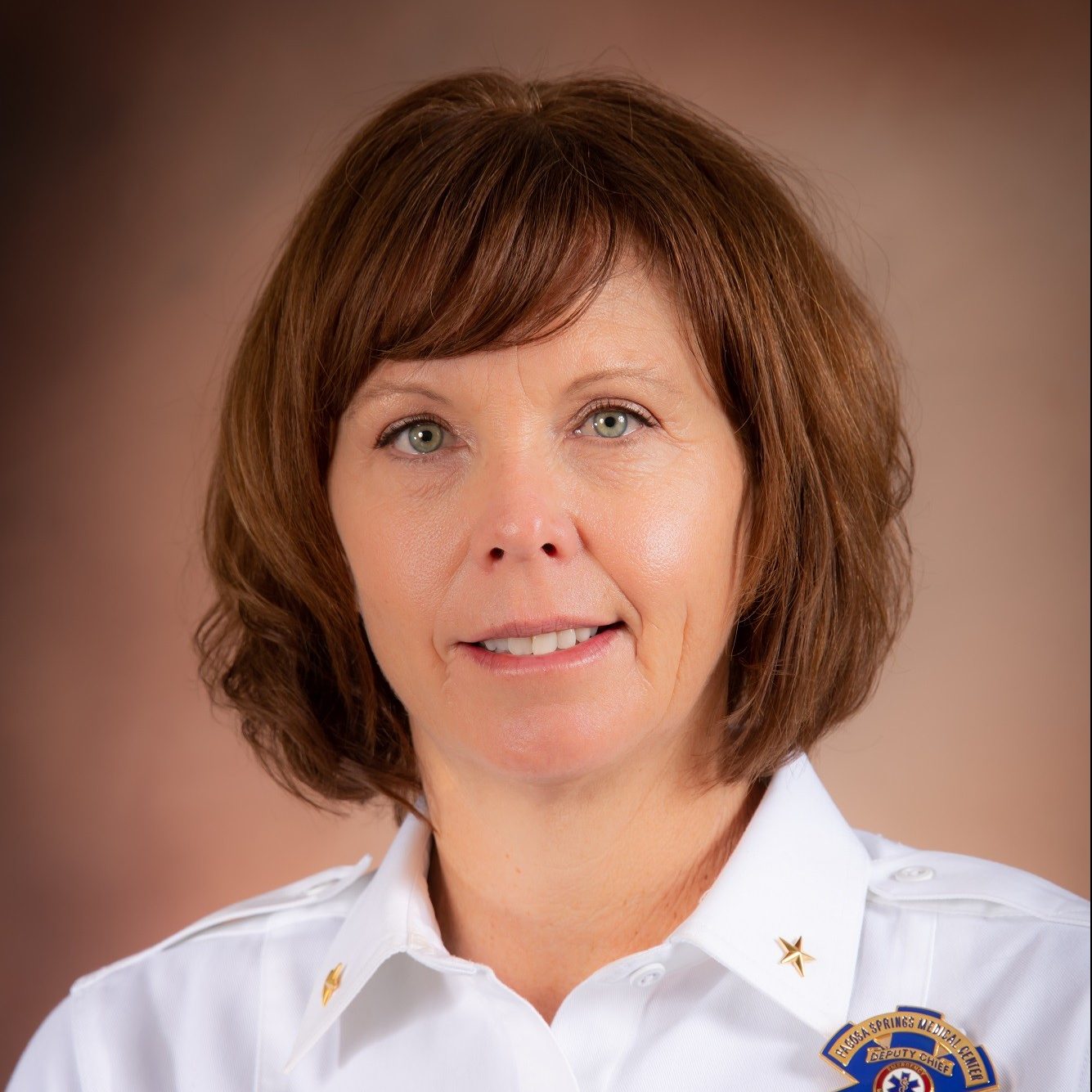 Connie Cook
Deputy Chief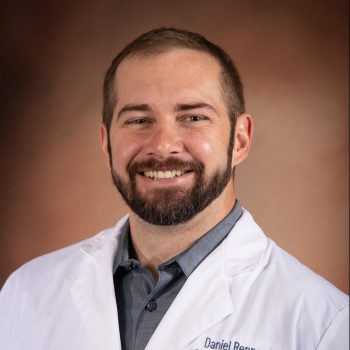 Daniel Renner, MD
Medical Director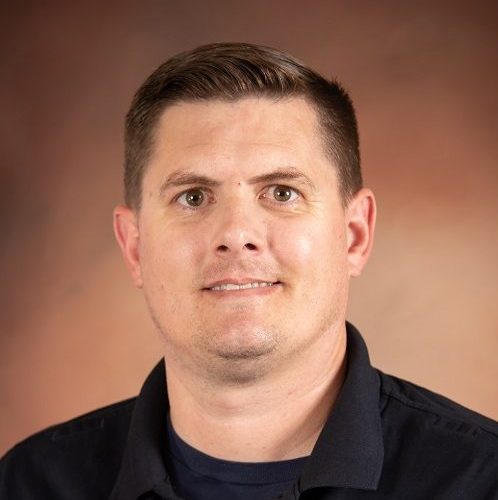 Andrew Spangler
EMS Training Center Director
State of Colorado EMSAC Awards (Emergency Medical Services Association of Colorado)
2014 
EMS Service of the Year
2017 
EMS BLS Profession of the Year – Nicole Lagioia
2021 
C.J. Shanaberger Lifetime Achievement Award – Dave Bronson
Robert Marlin ALS EMS Professional of the Year – James Jackson 
Dr. Gerald Gordon EMS Instructor/Coordinator of the Year – Andrew Spangler 
EMS Training Center
PSMC is a state-recognized training center offering:
CPR / First aid (available to the public)
BLS
ACLS
PALS
EMT-Basic
EMT IV course
Interested in EMS training? For more information, please contact the training staff at ISEMS.Training@psmedicalcenter.org.