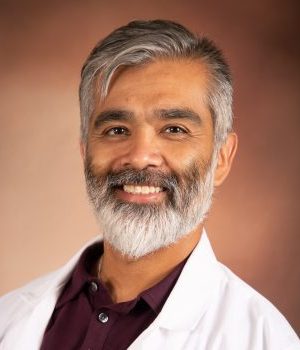 Specialty Focus: Family Medicine
Services
Adult and pediatric well exams
Care coordination
Chronic care management
Depression and anxiety screening and management
Dermatology and skin care
Diabetic screening and disease management
Diagnosis and treatment of minor illness and injuries
Diagnostic services
Integrated Behavioral Healthcare
Lab draws provided on site
Medication management
Men's health and annual exams
Sports physicals
Walk-in and same day appointments
This list of services is not exhaustive. A physician may provide additional services as necessitated for patient care and within the scope of care provided by the physician and PSMC.
Medical Education
Master of Science, Physician Assistant Studies, Arizona School of Health Sciences
Board Certifications
Certified Physician Assistant
Practicing Since
2008
Philosophy of Care
My approach to patient care is heavily based on my solid faith in my Heavenly Father and His unconditional love and grace. Because of that, I work hard to treat every individual that walks into my exam room in a way that makes them feel heard, respected, and valued. My medical approach as a physician assistant is also defined by my strong belief that every individual should be respected when conversing about medical options and approaches. I seek to create an environment where we, myself and the patient, can openly share and discuss preferred paths of treatment without pressure or discomfort.